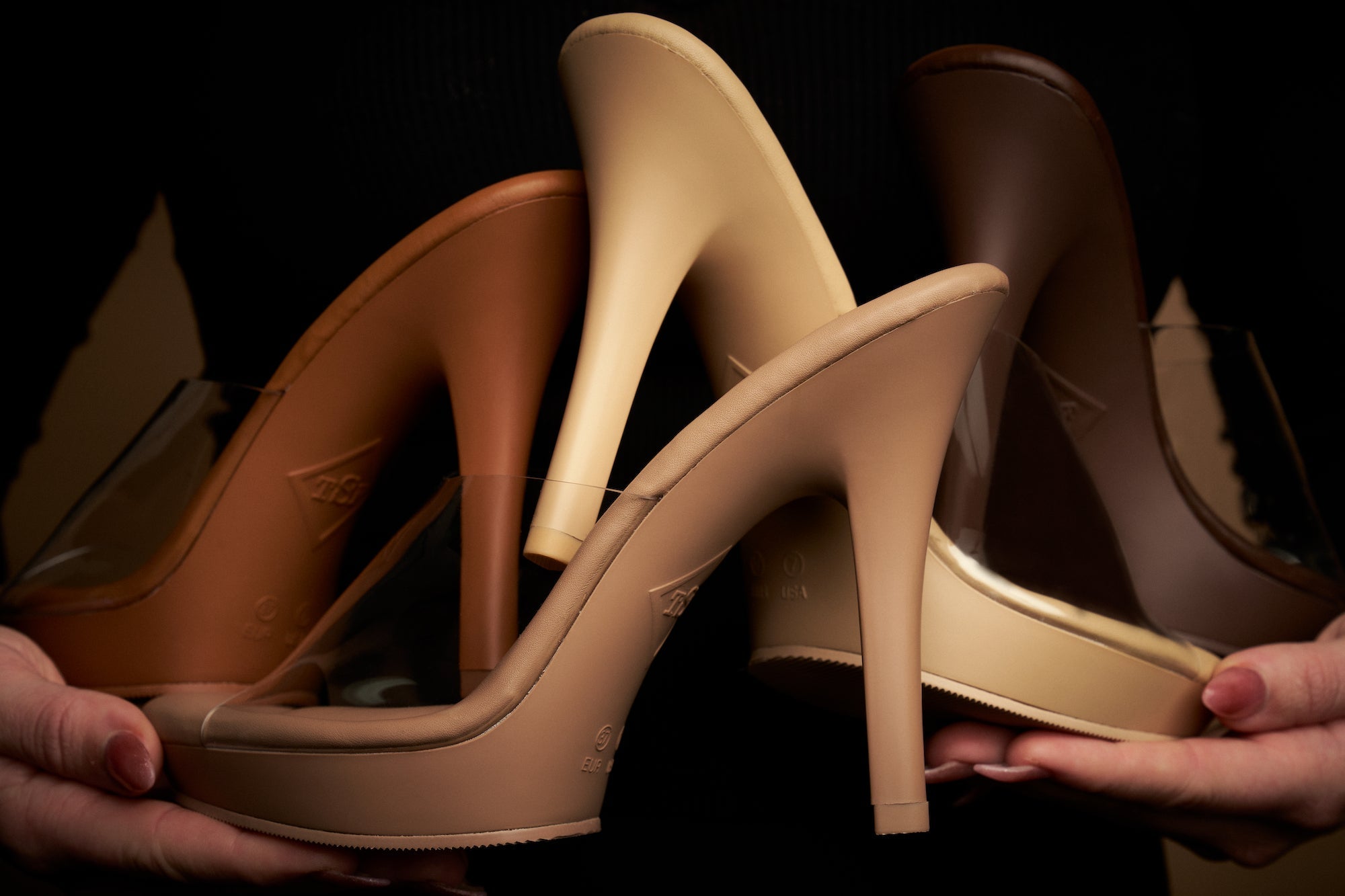 Elevate Your Look with Clear Nude Heels: Explore Our Collection
Step up your style game with our elegant and contemporary clear nude heels. Our collection boasts an array of carefully crafted heels that are designed to elevate your look with panache. Our Olympian and Naked lines feature heels that are not only versatile in design but also sturdy and comfortable. The clear nude hues will add an air of sophistication and understated glamor to your outfit. Perfect for any occasion, from a day at the office to a night out on the town.
Our clear nude heels are the epitome of modern femininity, crafted with the utmost attention to detail and quality materials. So, take a step up with our collection of clear nude heels and experience the difference in comfort and style.
Enhance Your Confidence and Grace with Nude Pageant Heels
When it comes to pageants, winning is not just about talent and poise—it's also about commanding the stage with confidence and grace. Our nude pageant heels are the secret weapon you need to impress the judges and capture the audience's attention. Our heels are designed with the latest trends in mind, ensuring you stand out for all the right reasons.
Our pageant heels come in a wide range of sizes, giving every woman a chance to feel confident and beautiful. They come in various heights to accommodate your preferred style, and their relaxed design means you won't have to sacrifice comfort for elegance.
Shop Stylish Clear Nude Heels and Shoes for All Shades
Our selection of clear nude heels and shoes is not just stylish but practical too. We understand that everyone's skin tone is not the same, which is why we strive to provide a diverse range of colors to cater to all skin shades. Our extensive selection ensures you find your perfect fit and feel beautiful and comfortable, no matter your skin tone or preference.
Whether you're looking for a lace-up, sandal, or closed-toe style, our collection has something for everyone. With our focus on quality, comfort, and versatility, you can trust that our clear nude heels and shoes will make you feel confident and glamorous for any occasion.