Olympia 2020 Qualification System
Recently, the IFBB Professional League announced that they would be rolling out a new qualification system for the 2020 competition year. There was an incredibly positive response from fans and competitors alike, and therefore they will be proceeding with the plans to refresh the way that competitors qualify for competing in the Olympia. 
The competition year runs from August 5, 2019 to August 2, 2020. Points are awarded to those who place 2nd through 5th in qualifying shows and then the top 3 or 5 competitors with the highest points total will be able to compete in the Olympia. The rules are set so that even if a competitor is unable or unwilling to compete, no other athlete can bump up to take their place. What happens in the case of a tie, you may wonder? Tier levels are considered and the competitor with the overall better rankings will be awarded the higher seat. See the chart below for more details on qualifying shows, points and more!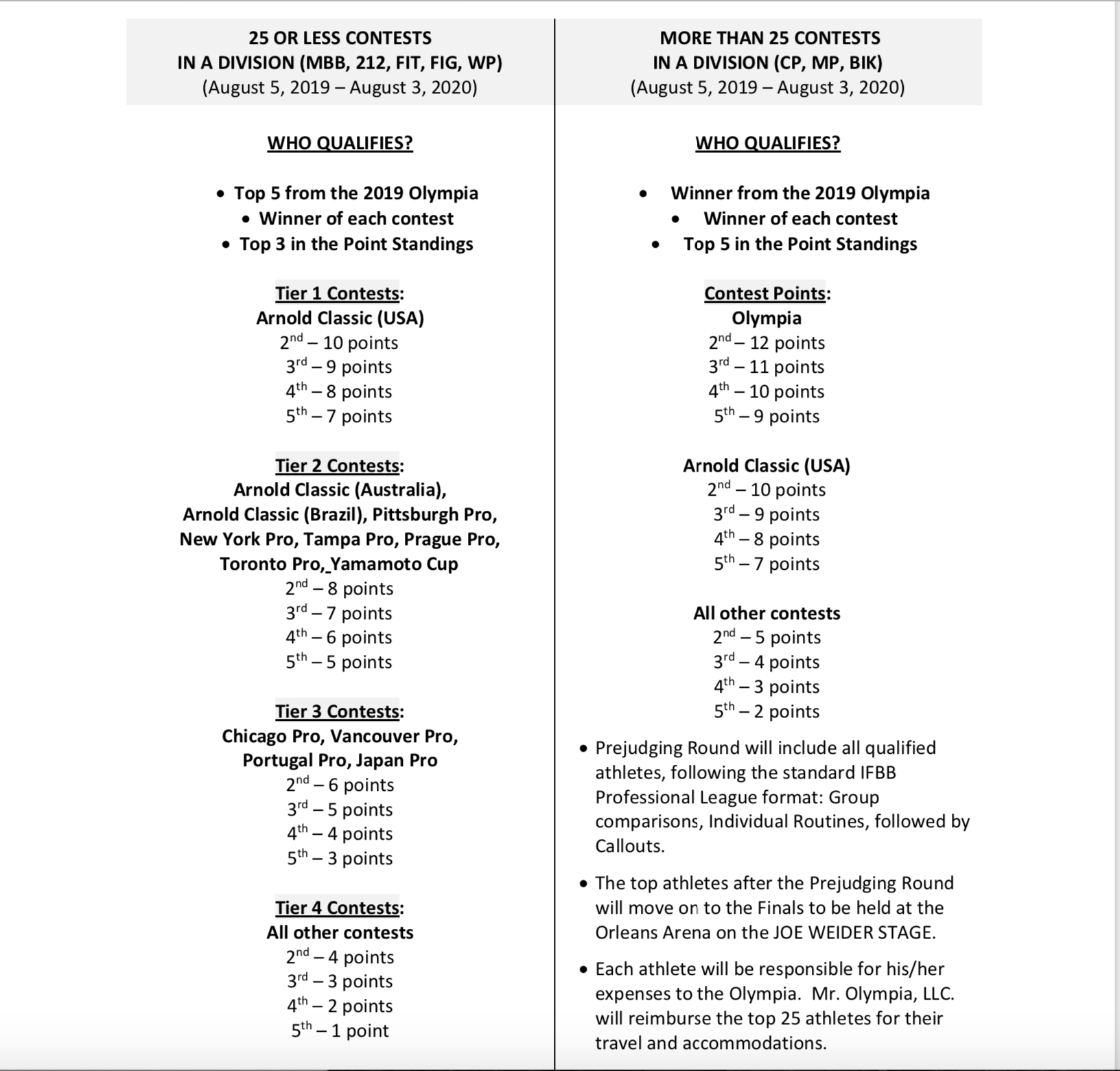 Still curious? Be sure to click here to read on about in depth details regarding the new Olympia Qualifying System! 
---